Summary of today Thursday, 19th of November 2020 gist on TwitterNG proudly brought to you by the Minister for Violent Reports & Rough Journalism Alhaji Beardless Smallie @SMiTHiE___
1.
After CNN opened their nyashs yesterday, Camcoder gang asked one of their defenders (Lie Mohammed) to do the honors.
He further went on live TV to call CNN "irresponsible" and said they'd be Sanctioned soon.
Wahala be like bicycle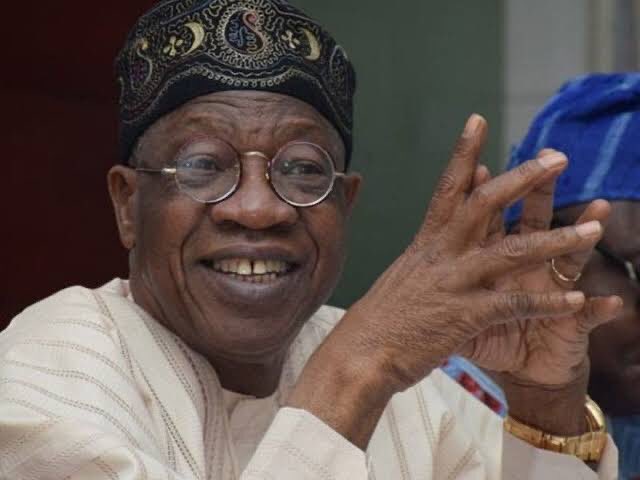 2.
Even with all the threats from (Lie Mohamed) and the Federal camcorder gang , CNN still went to play those #LekkiMassacre videos and posted the news that Camcorder gang want to sanction them.
As for me,this is the height of Coconut headness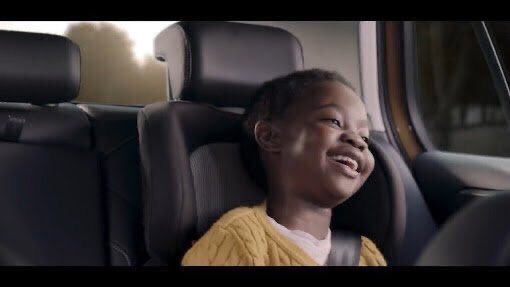 3.
Omo….X3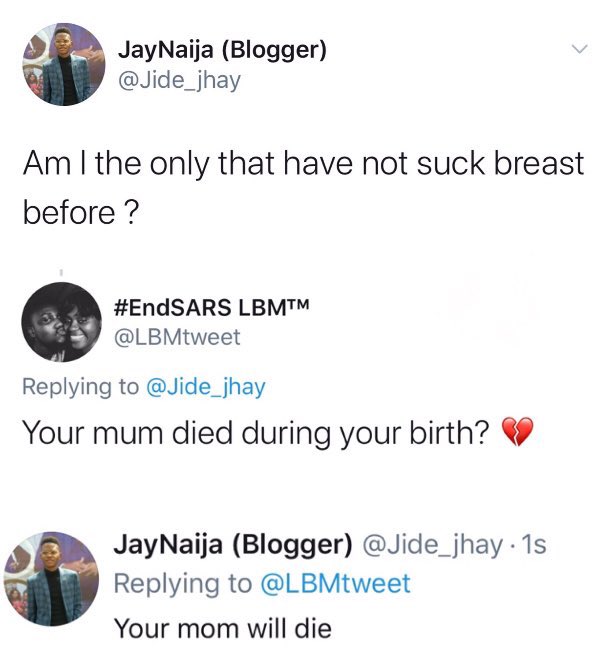 4.
Laughs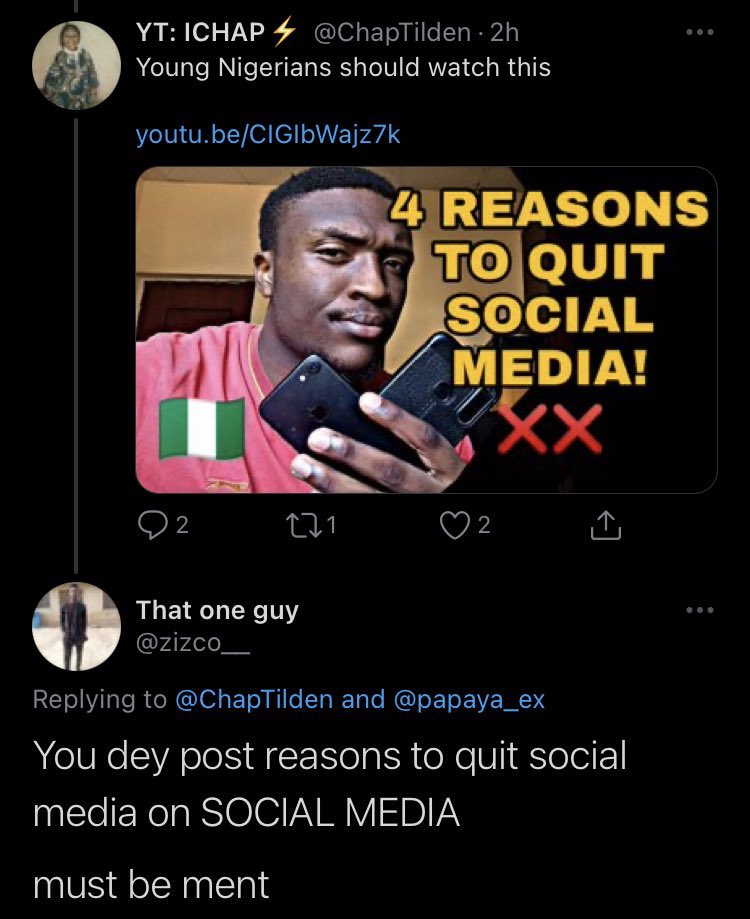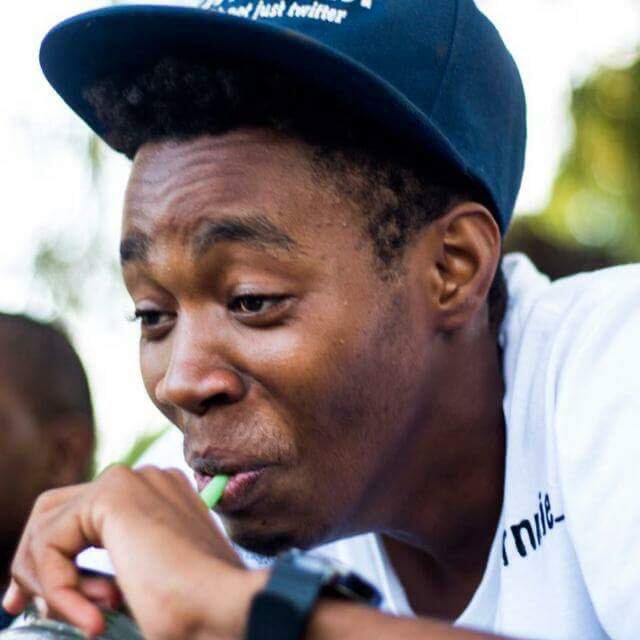 5.
After (Papaya Ex) tweeted that she prefers Sugar daddies to small boys that'd give her 9k for hair.
Twitter influencer(Pastor Ola)tweeted at her saying she has consistently upgraded from Chicken and chips to Sugar daddy level.
That's where the problem started oo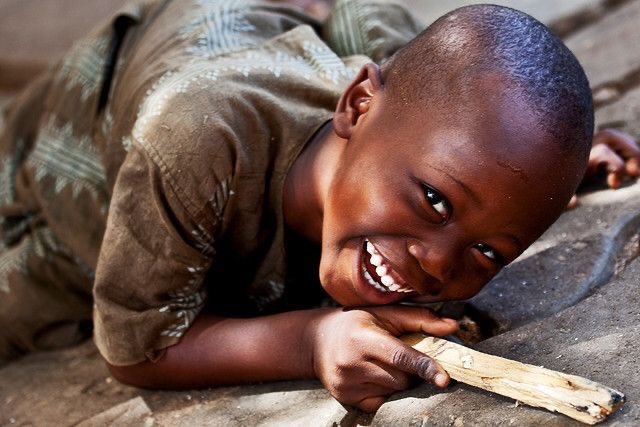 6.
Everywhere was still peaceful till Papaya replied.
She said….
"It's the broke guys getting pressed over my tweet"
As if that was not enough she also added…
"you think say na by skinny jeans and Ankara cap, LOW BUDGET DJ SPINALL"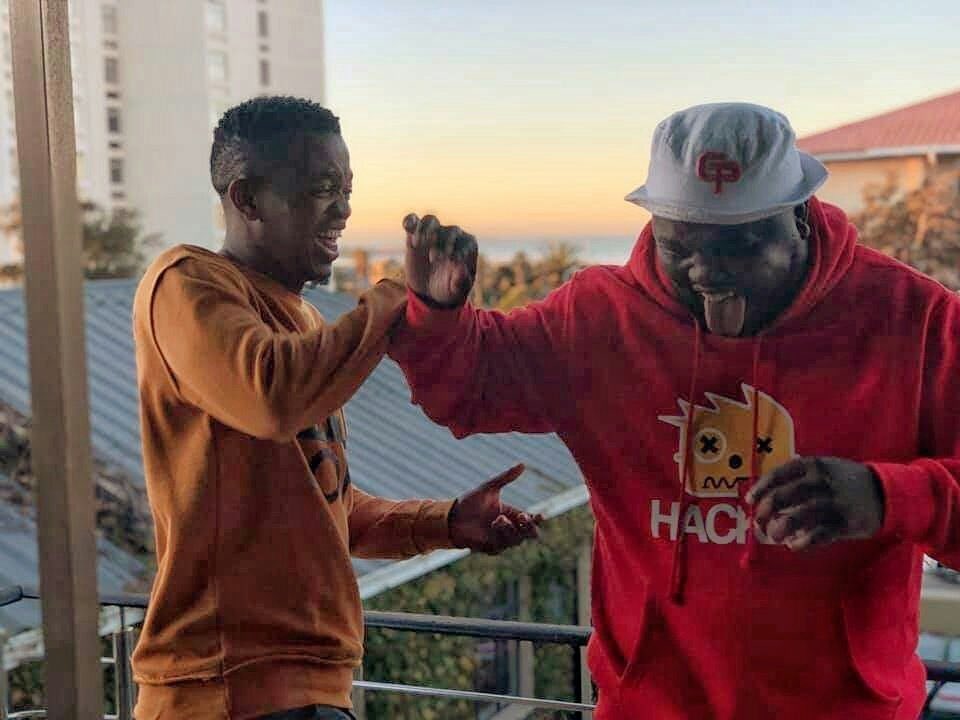 7.
(Papaya Ex) thought she won till (Pastor Ola) replied her…
"FORZA SPECIALE try Dey rest.
Heat no fit catch you for head still catch you down there.
There's more than enough work for you to use your mouth to do, don't waste energy on Twitter banter."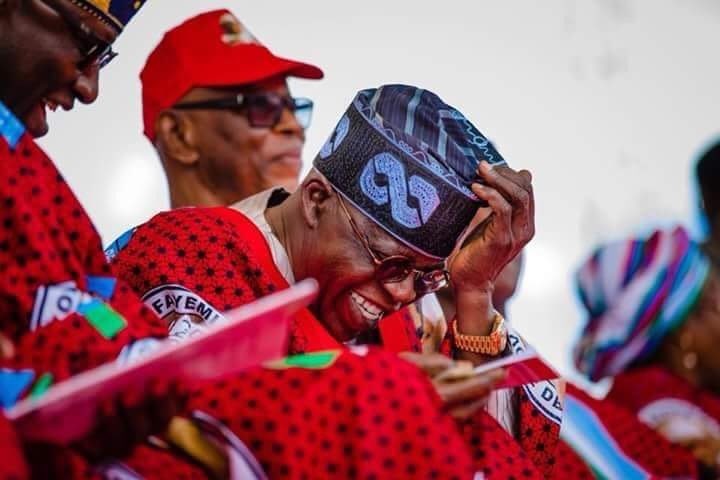 8.
Influener(Royz)came and said Papaya composing comprehensive essay on the sugar daddy matter wasn't necessary.
Papaya vexed and replied….
"You cannot knack,you still broke! You wey your dick never shrink, wetin you fit offer? At least sugar daddy get money, Alaye rest."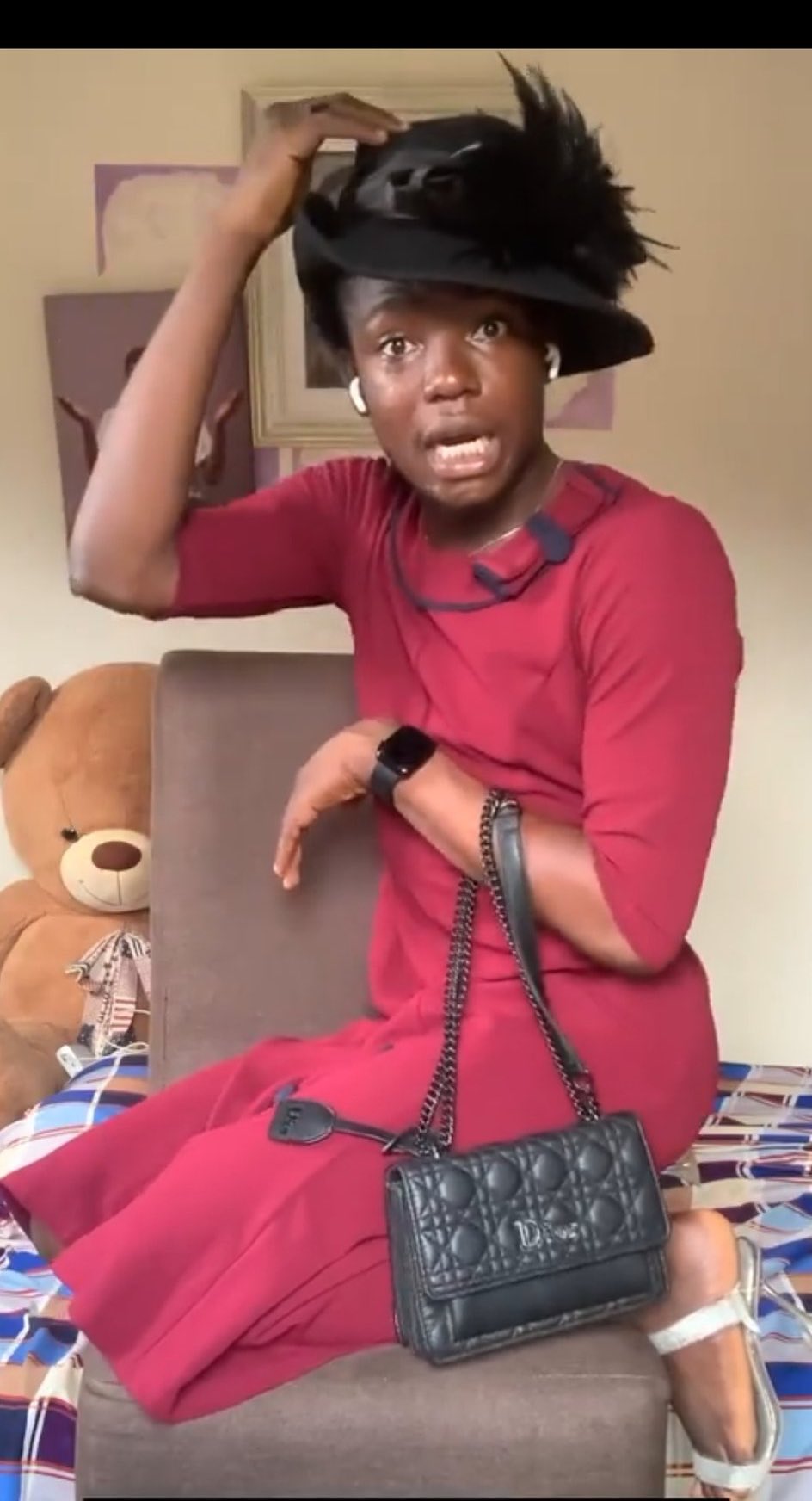 9.
We thought that was the end oo,before (Royz) came and replied her with a tweet about their room 306 adventure when her said…
"Scream daddy in the room then come to the TL to scream one minute man after you collect shenking"
He even added…
"Tonto Dike with lower IQ."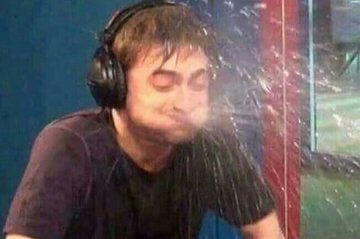 10.
Wahala be like papaya…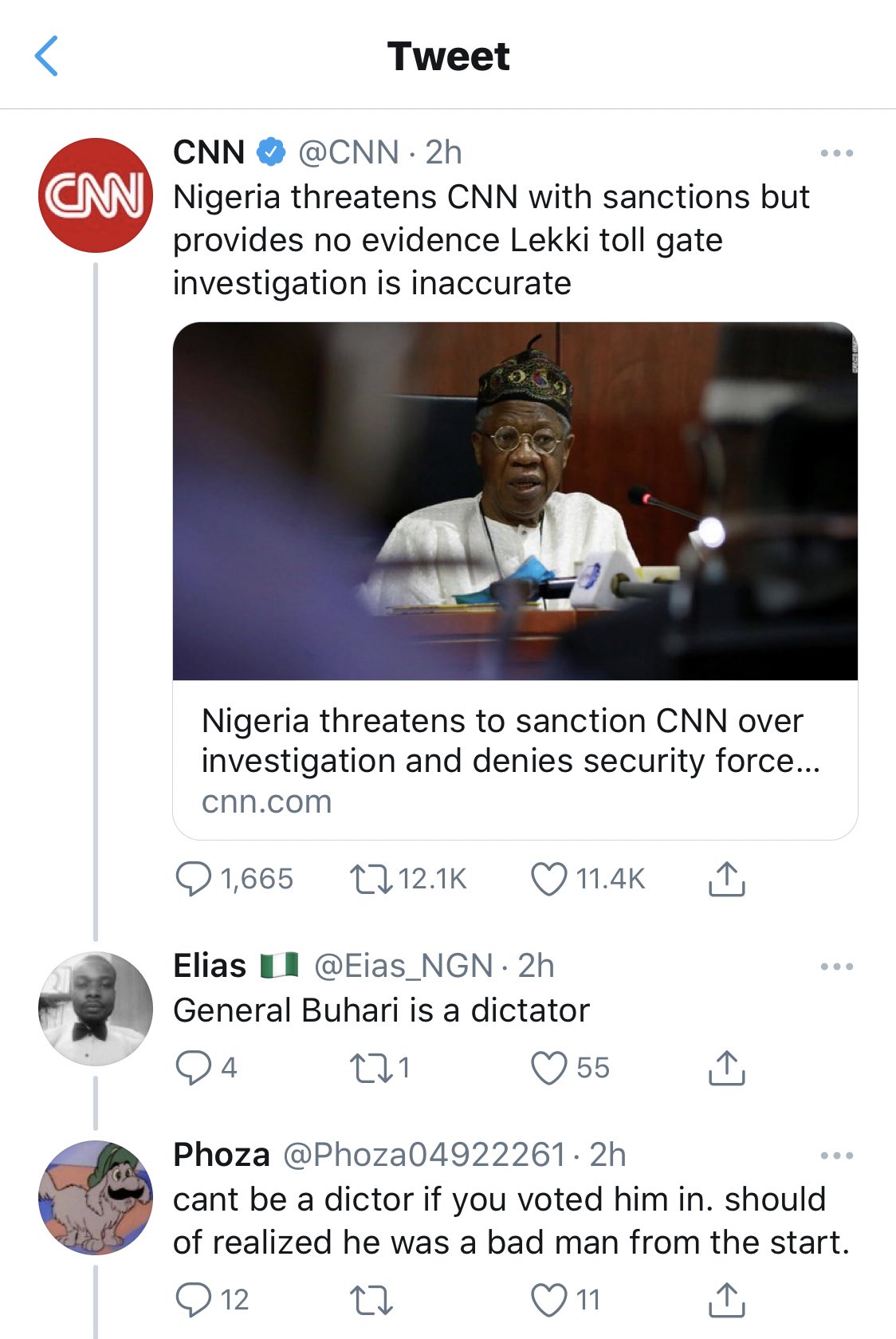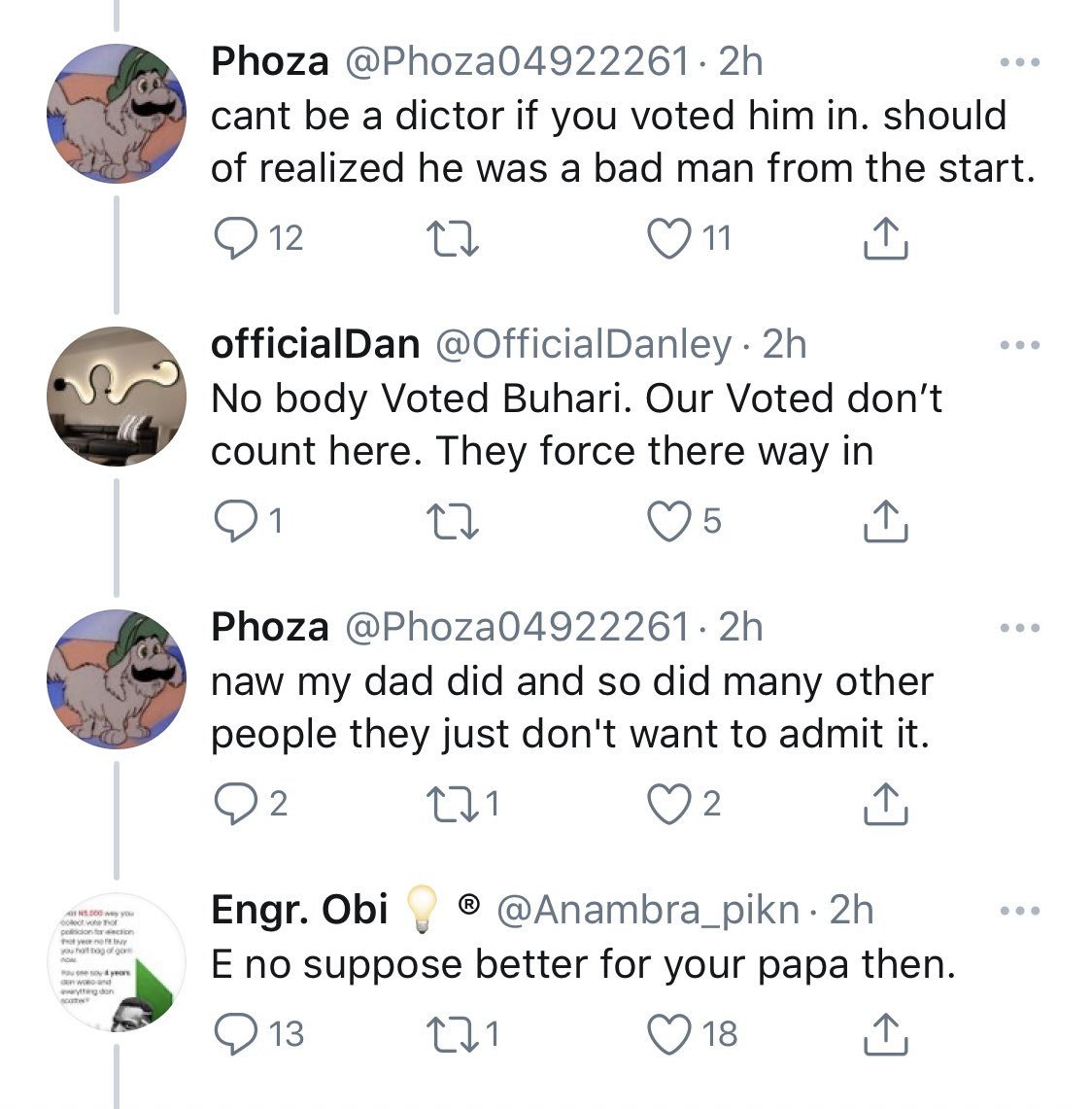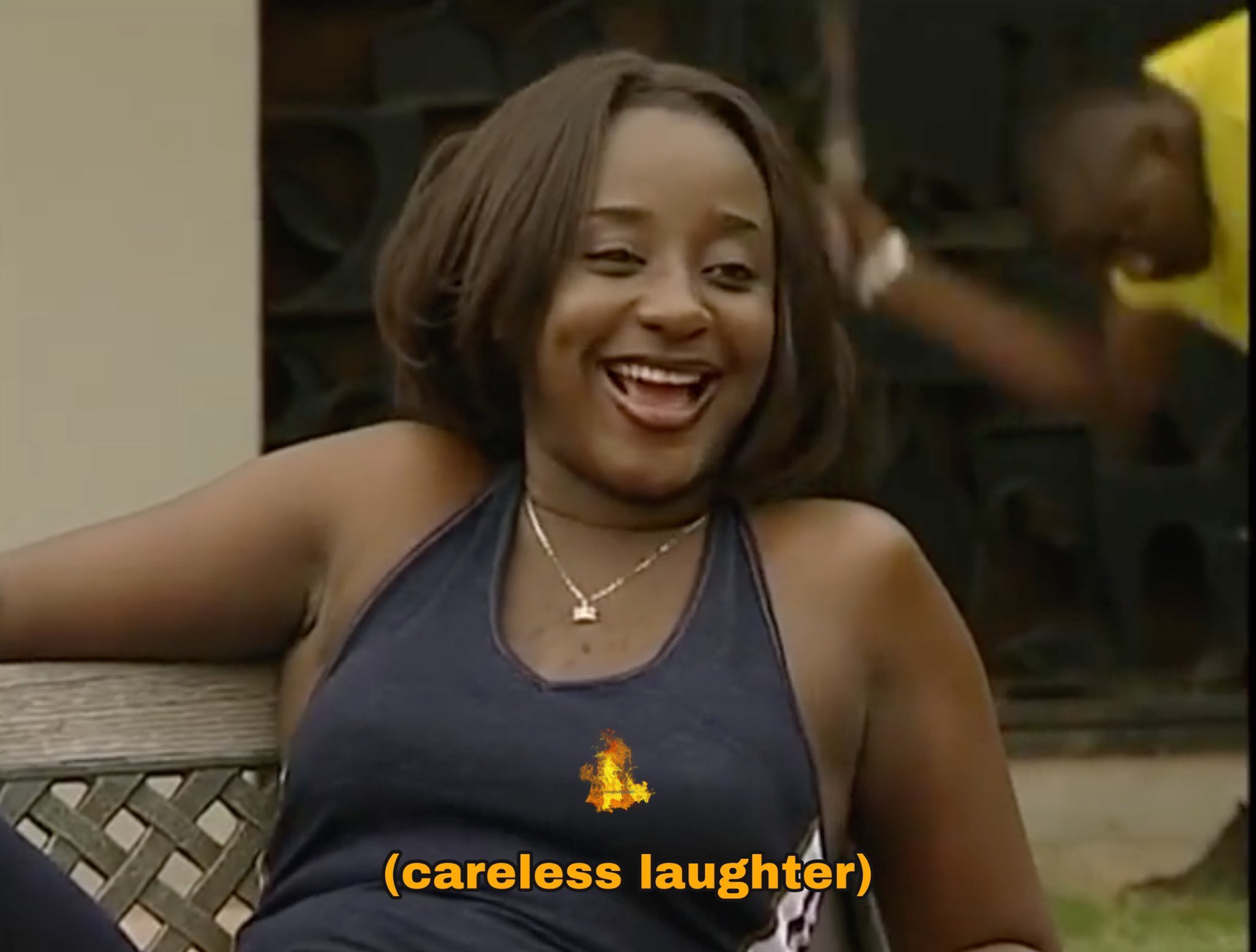 11.
Rain fell on Twitter Ng yesterday night…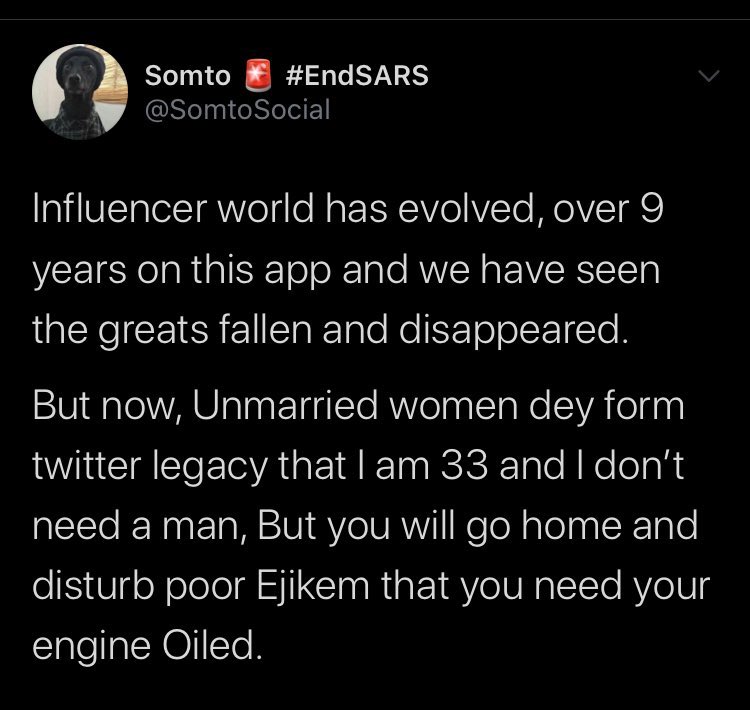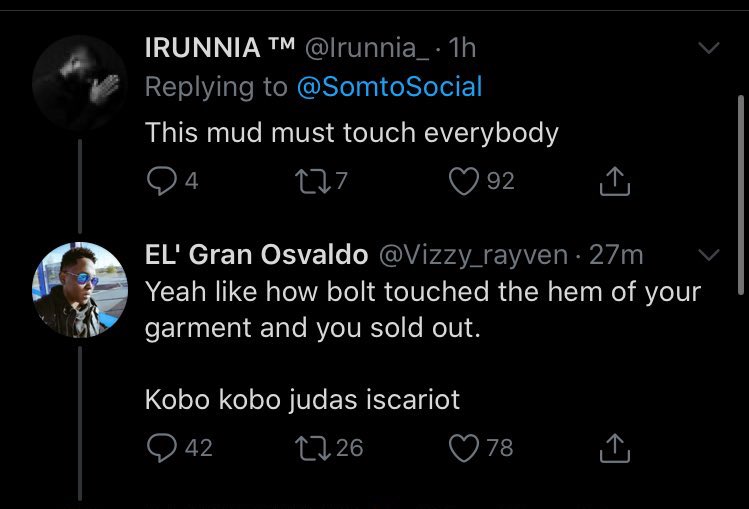 12.
Paul Okoye (Psquare) drags his brother(Peter)'s wife (Lola).
He said she is a wolf in sheep clothing,that she'll cause violence in their home and then wish both of them happy birthday again
Werey Dey disguise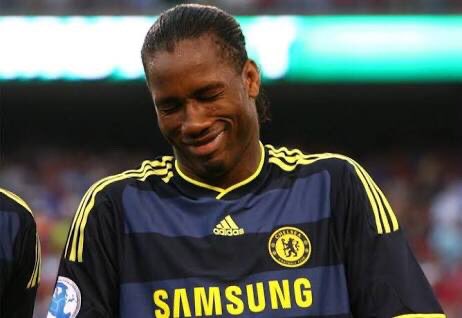 13.
Na wa oo…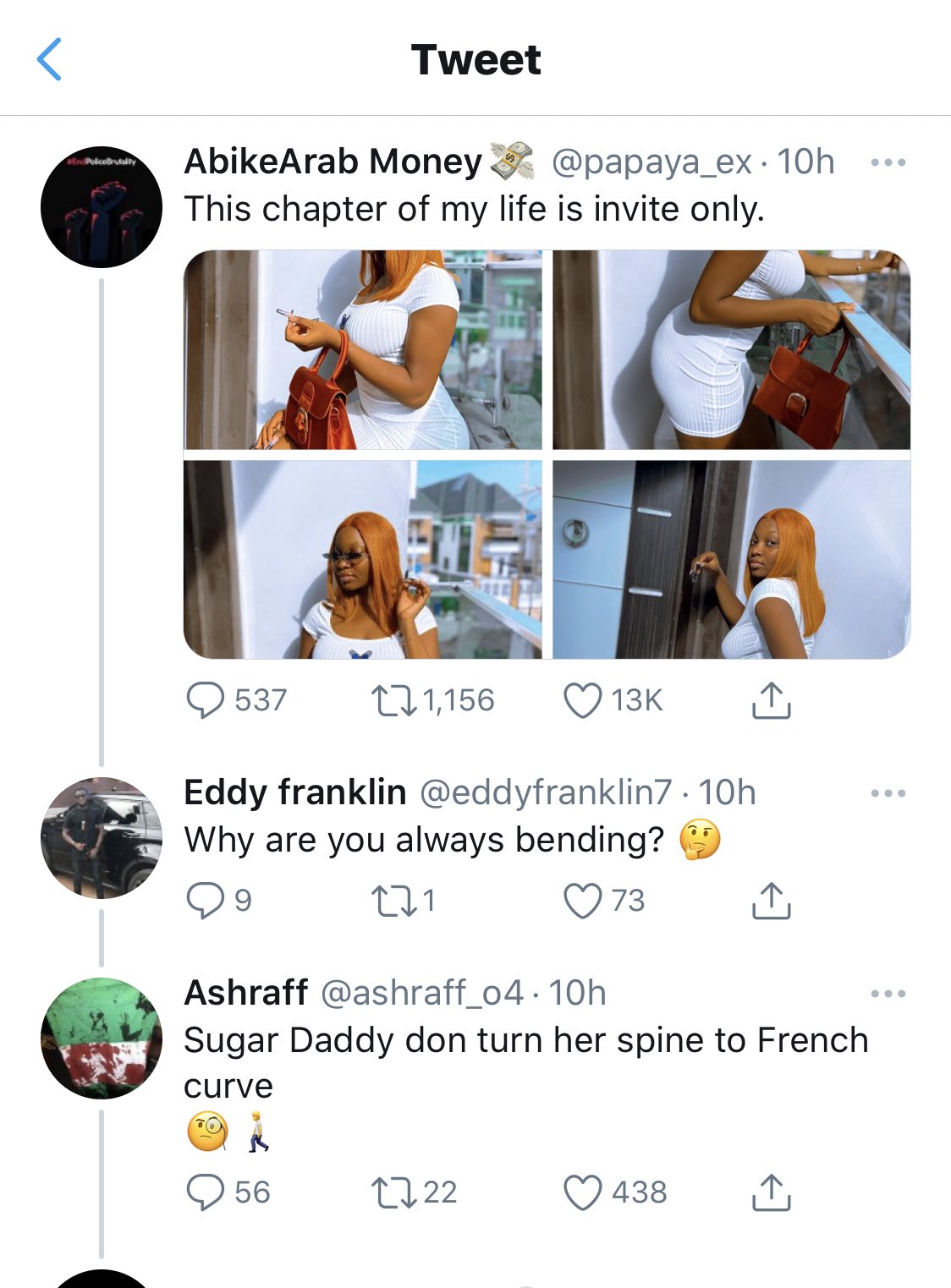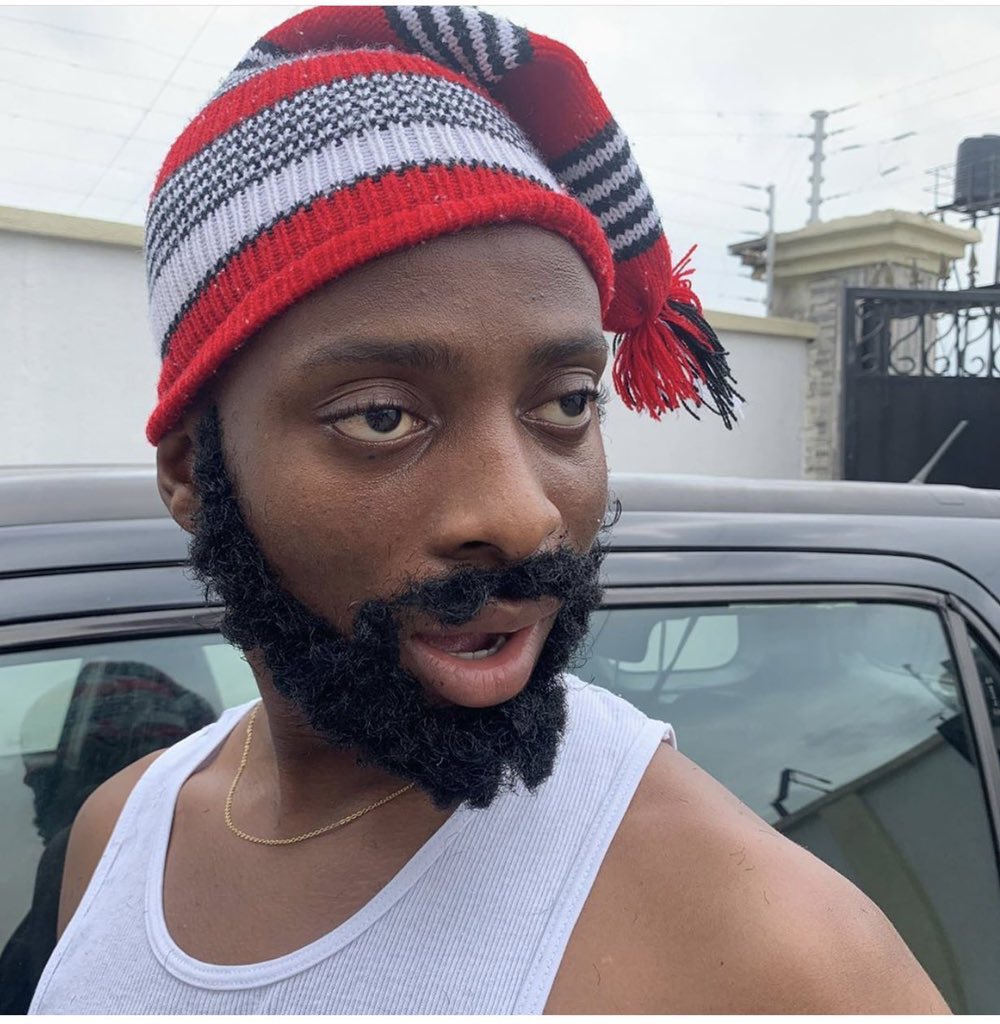 14.
Twitter Tipster(Somto) was dragging different girls yesterday night…
One tweep (Romero)asked…
"Why Na only girls you Dey give this free shout out na"
One girl(Remi) replied…
"And e never reach my side"
(Romero) Werey replied…
"E be like say Na for fine girls"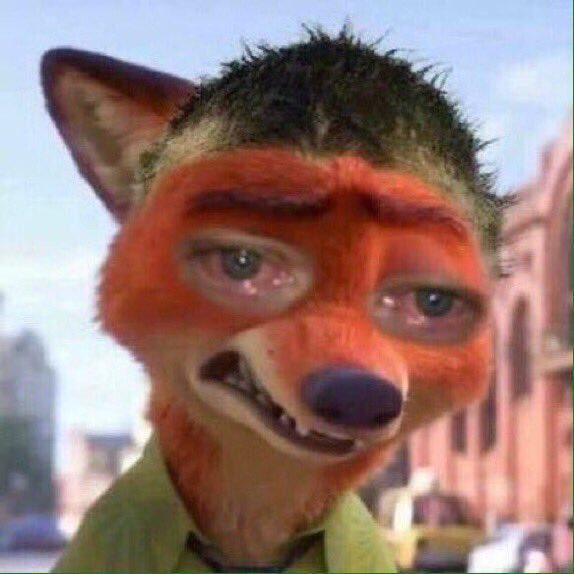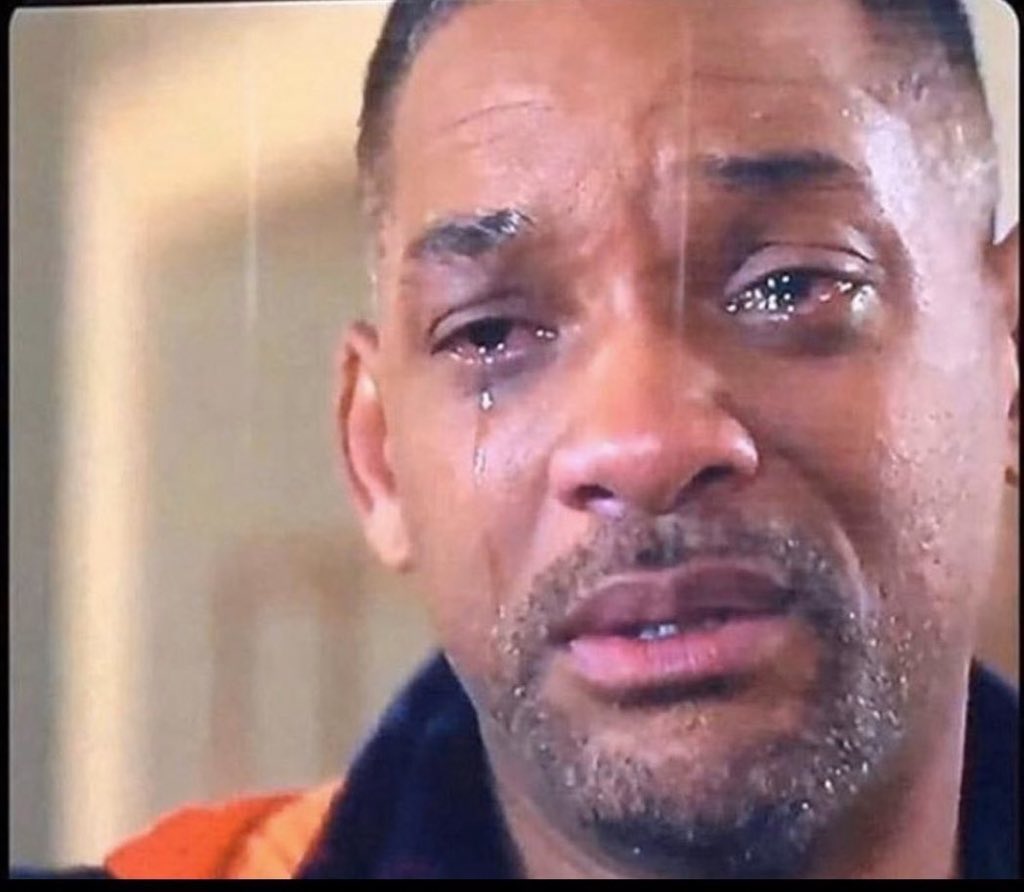 15.
One thing about Wahala be say e no too need much energy to start…!!!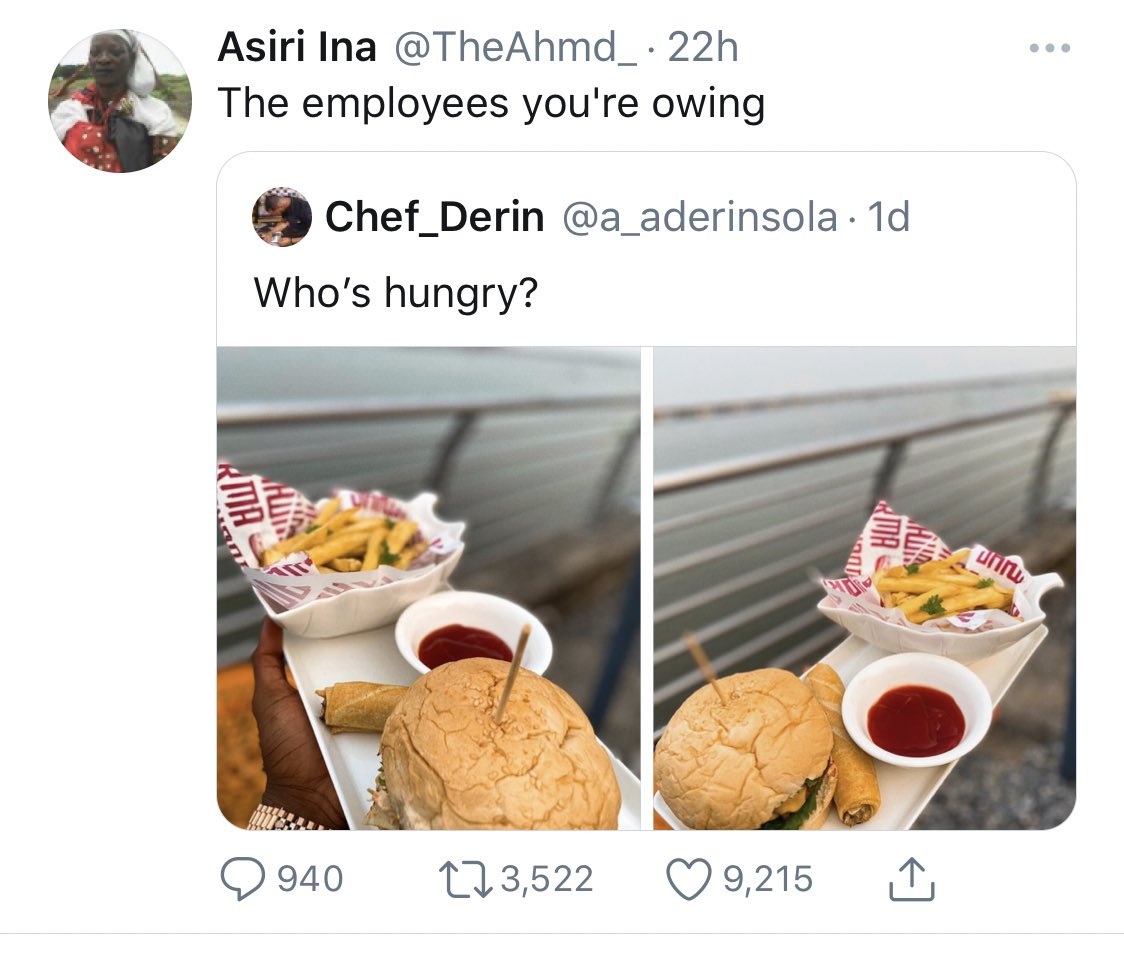 16.
latest signee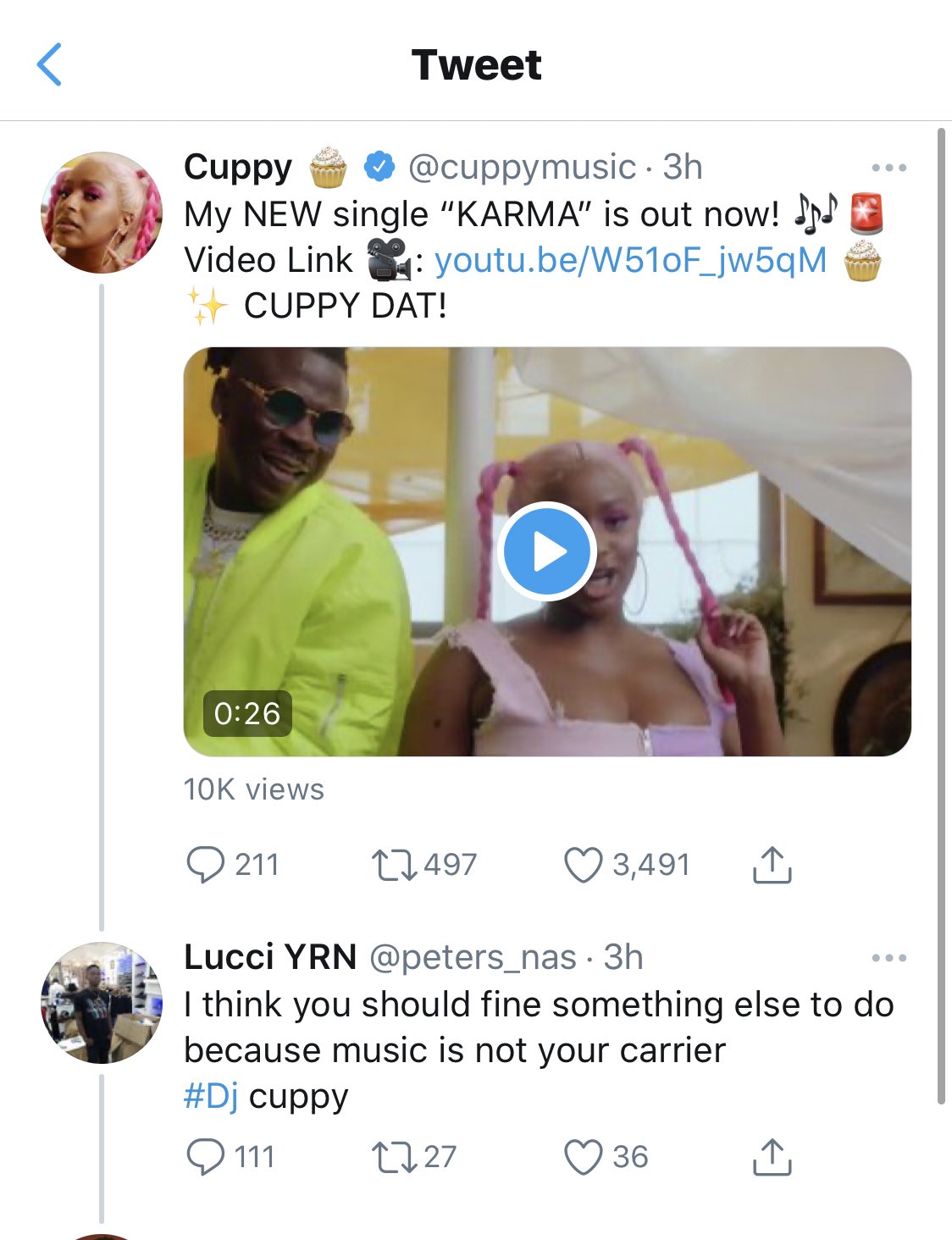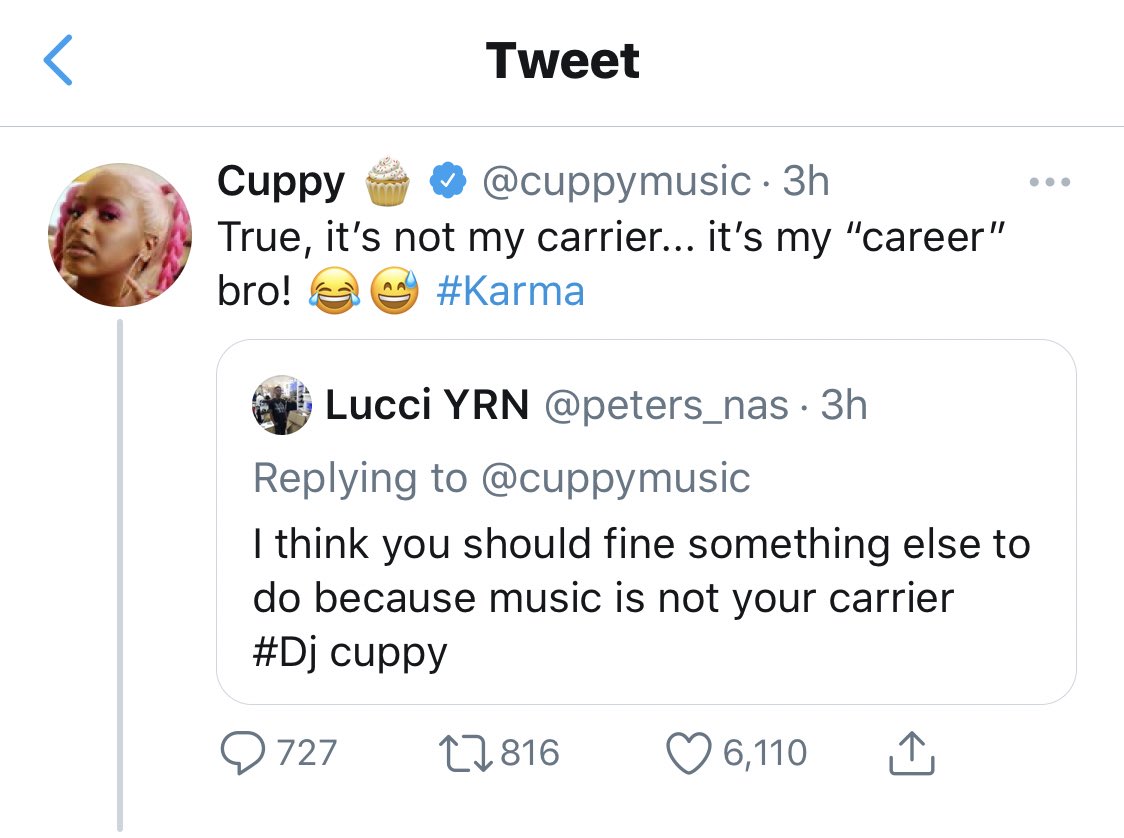 17.
And it's a wrap….Goodnight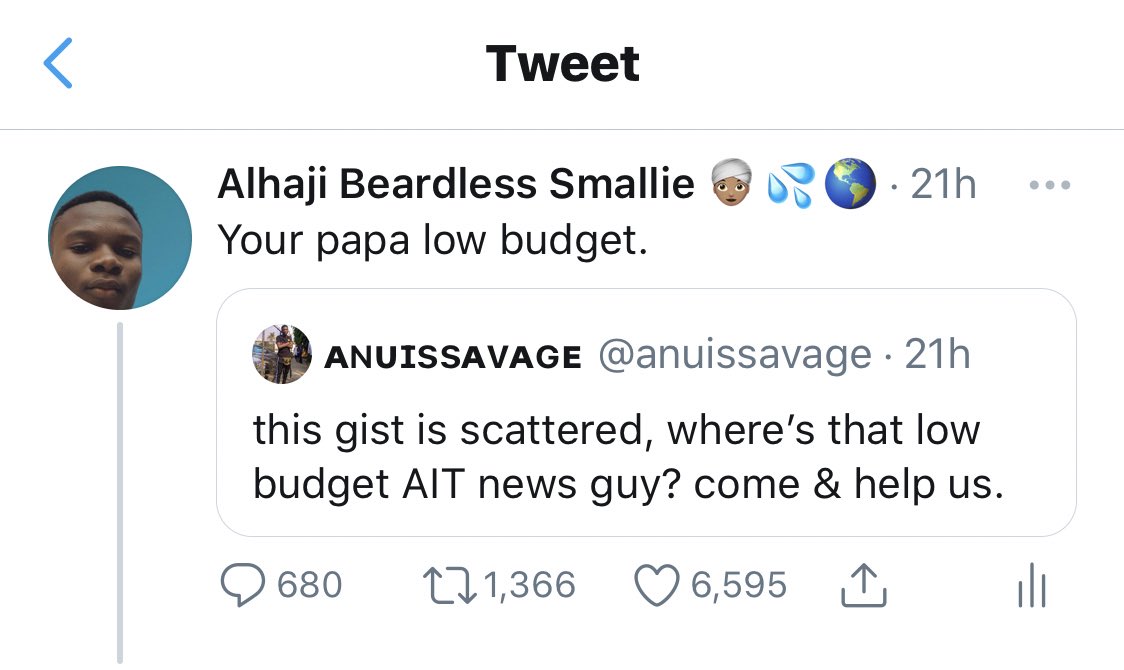 I come in peace but I'll be here for the Violence … follow me on twitter Alhaji Beardless Smallie @SMiTHiE___
Check our site daily for more entertaining contents kindly also follow us on twitter on Click to follow 3rdHubEnt