Summary of today Wednesday, 18th of November 2020 gist on TwitterNG proudly brought to you by the Minister for Violent Reports & Rough Journalism Alhaji Beardless Smallie @SMiTHiE___
1.
CNN opened the nyashs of Agent Fash and his "Camcoder gang" as they displayed the videos of the Nigerian Army shooting at the #EndSARS
protest in Lekki.
Some tweeps claim Fashs camcorder is still singing…
"Loadin din din loading"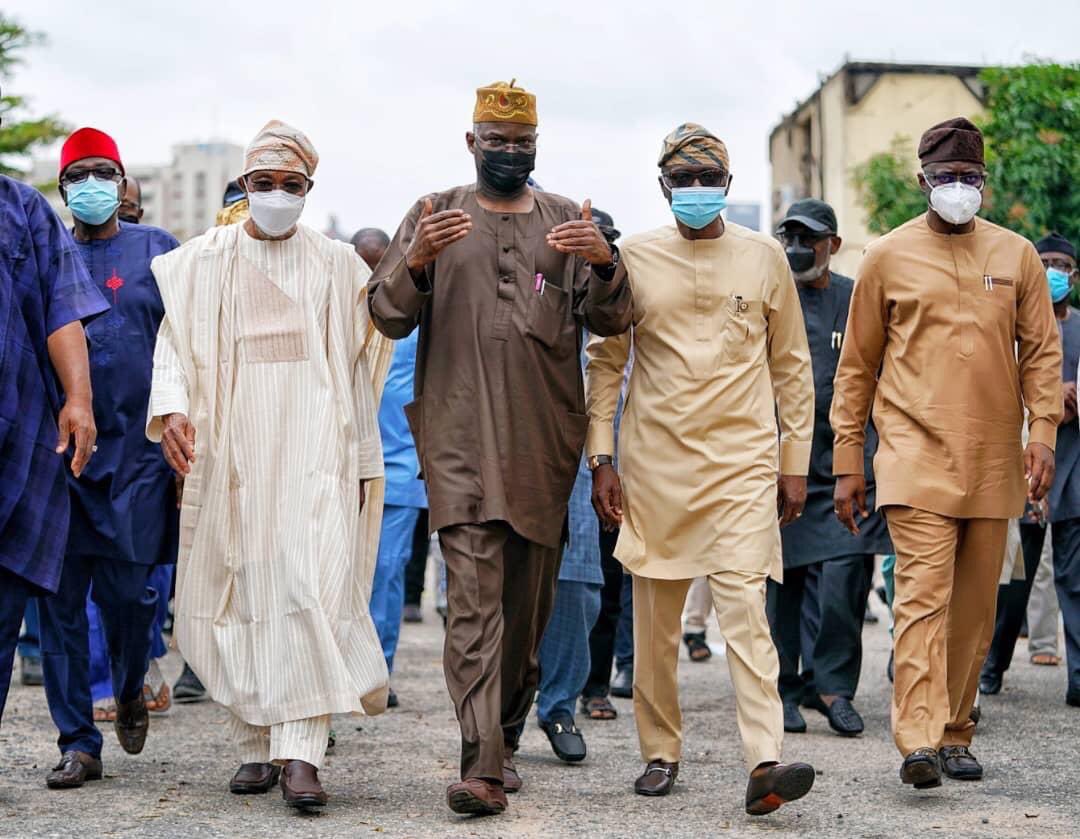 2.
Political mudding!!!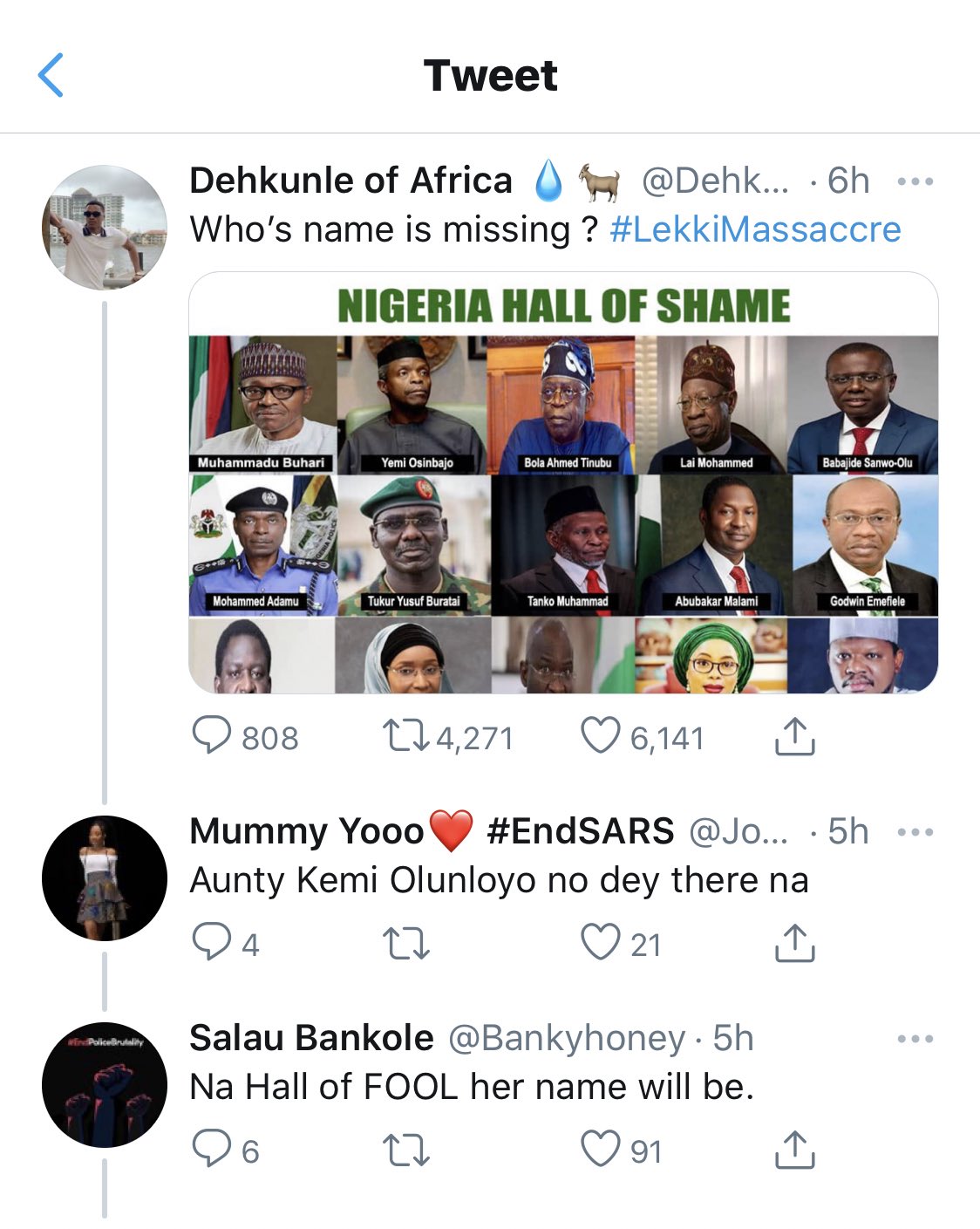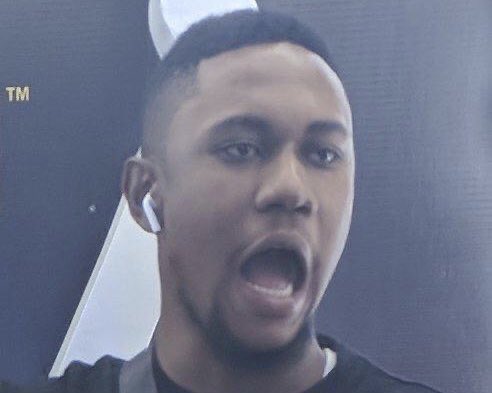 3.
Blue tick bearded political mudding!!!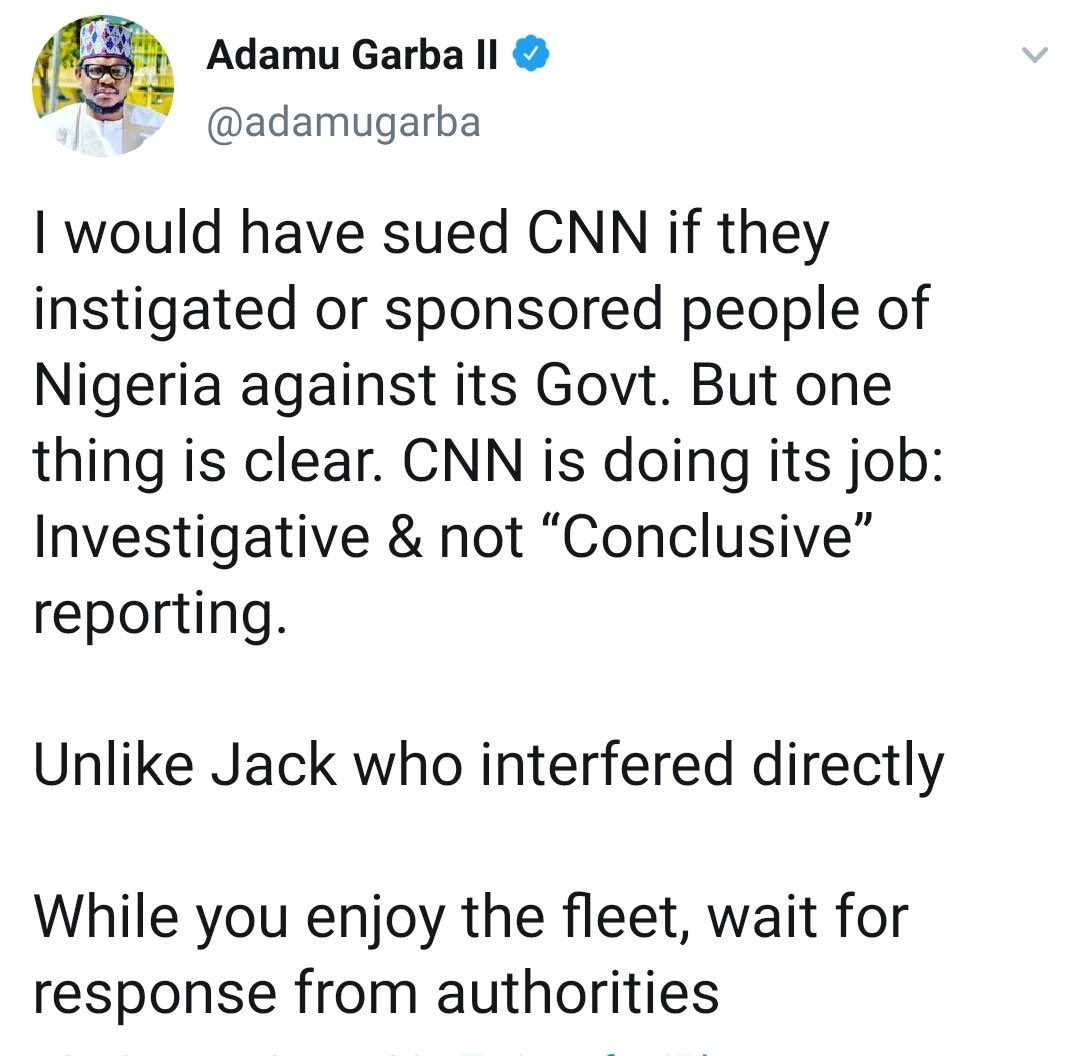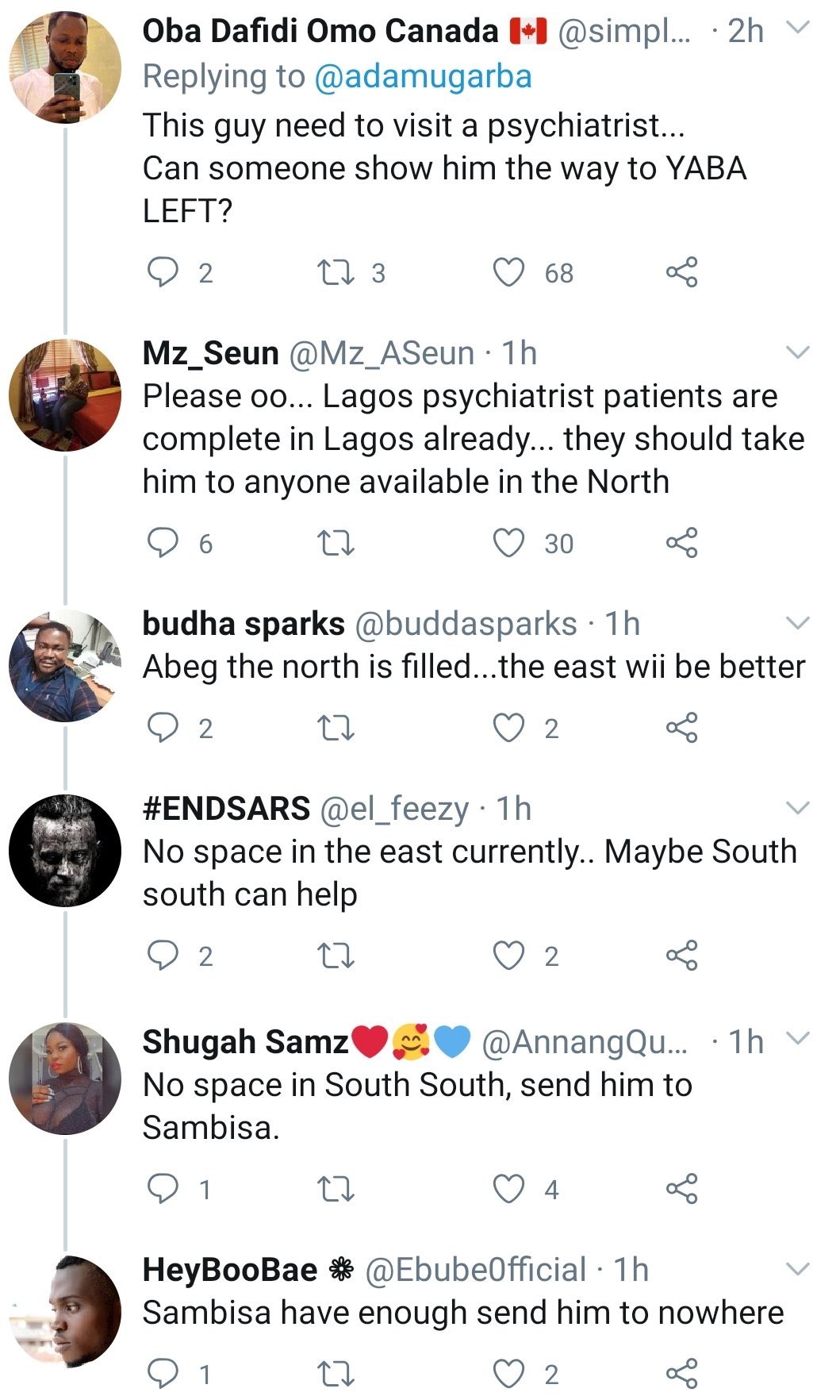 4.
Wahala no Dey hard to start….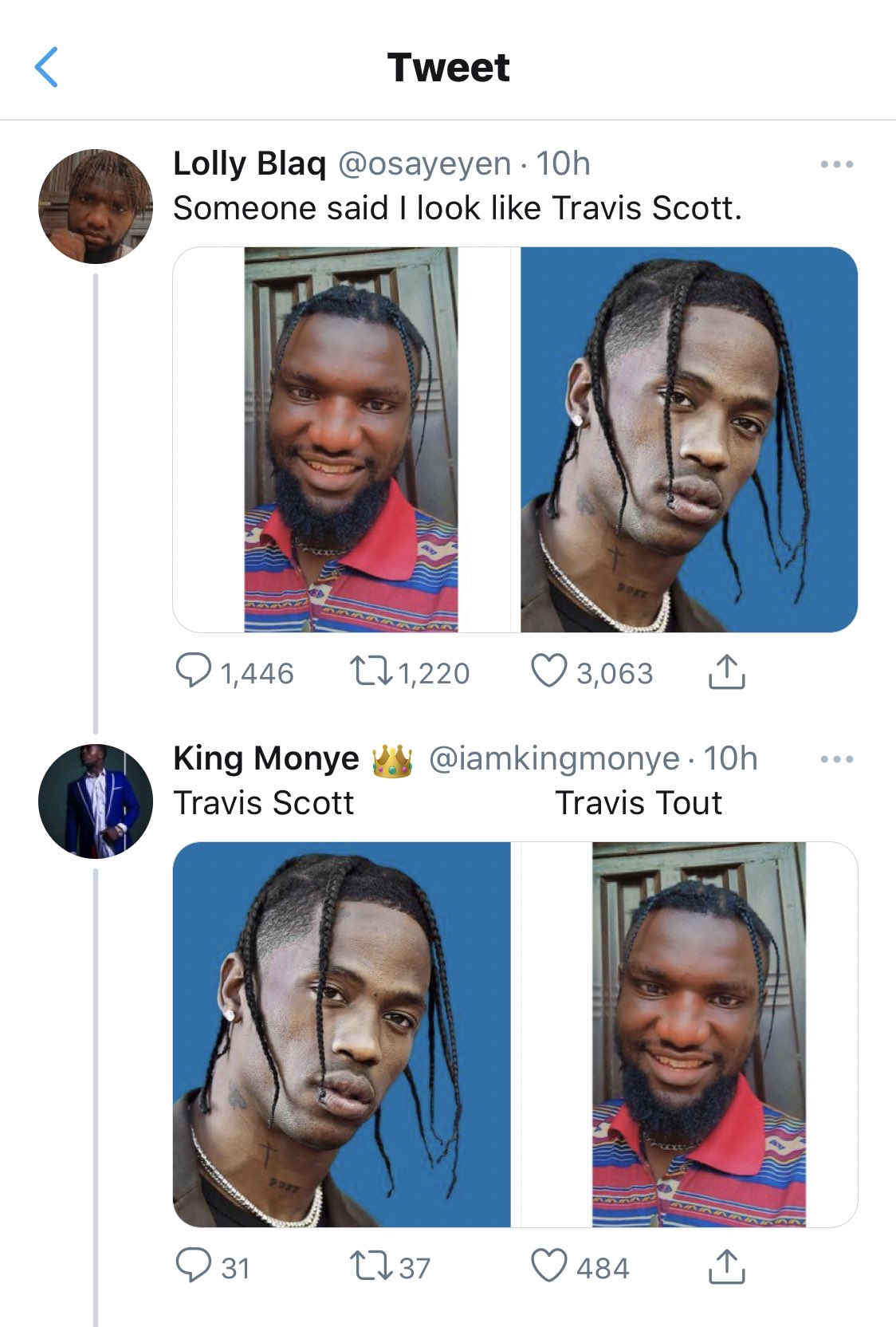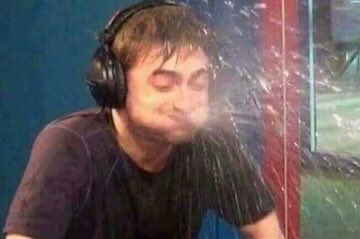 5.
Channels TV awarded Youth and Gender advocate (Odanz) was brutally dragged yesterday after saying that people who never had any bad encounter with BOLT drivers don't have a say when Bolt is being dragged.
Rare picture of Odanz as at yesterday night…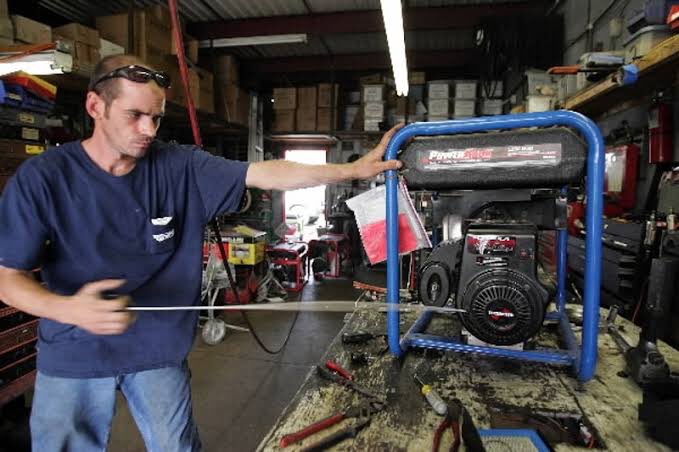 6.
It wasn't only Odanz that was dragged.
Some influencers were paid to promote Bolt , dem follow collect too.
Other draggees include….
Aunty Ada
Mazi Olisaemeka
Obong roviel
Wahala for who collect bolt money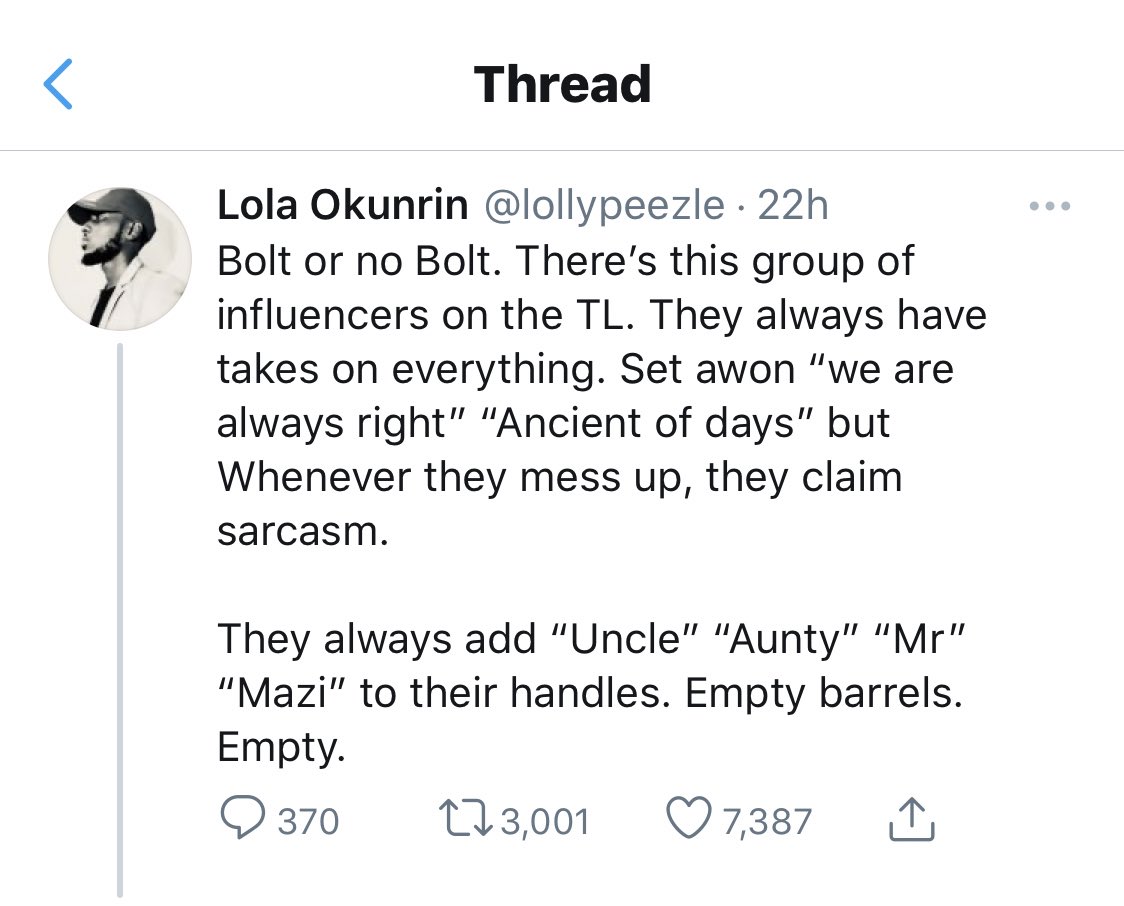 7.
One guy (Ejidalo) expressed disappointment when he tweeted…
"Even Aunty Ada? Smh"
It didn't take long before one tweep(Omojo) replied him…
"Make Ejikem(AuntyAda's boyfriend) no play ps5?"
Another person even replied…
"you know how much onions be for market?"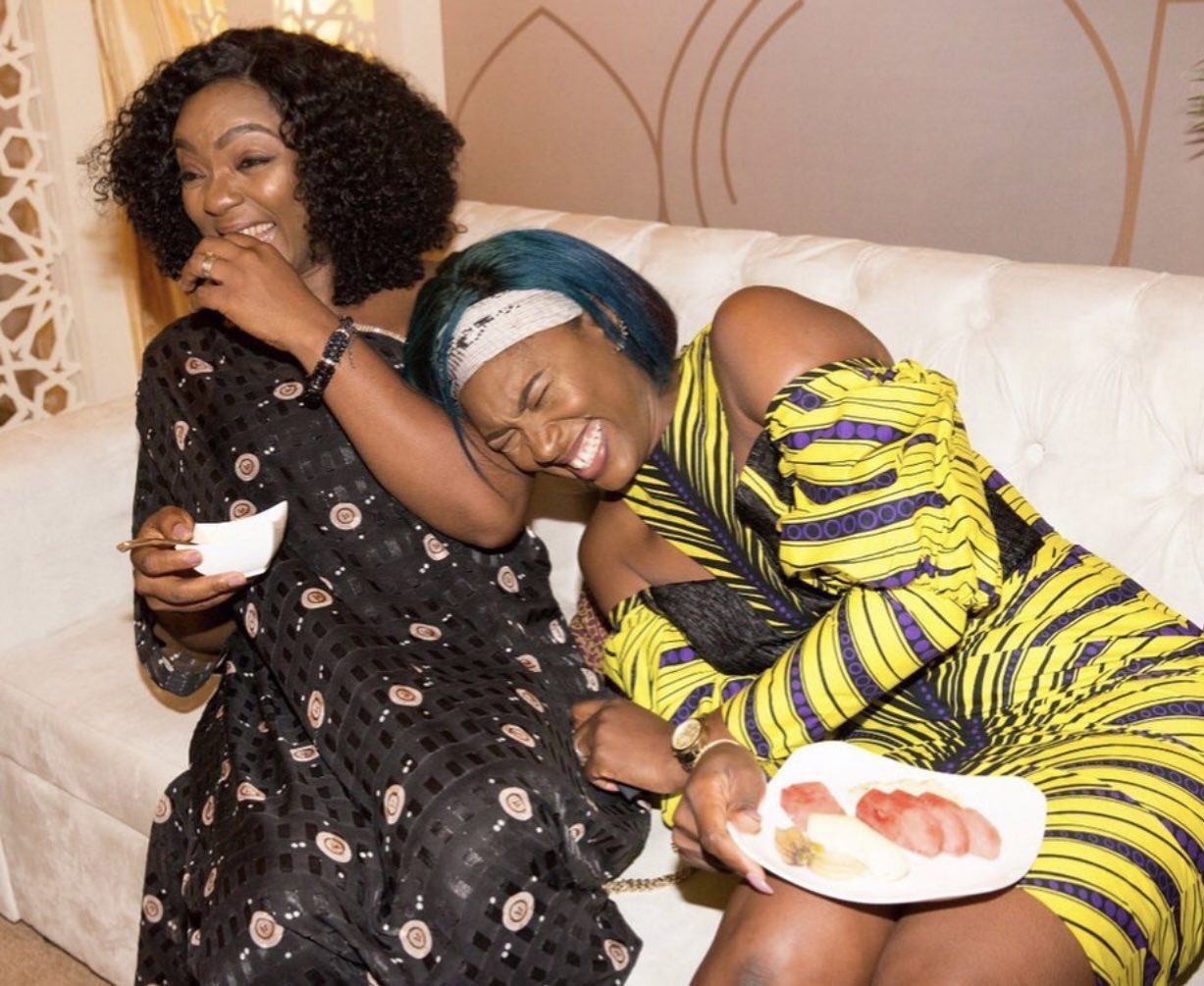 8.
Still on the bolt issue oo!!!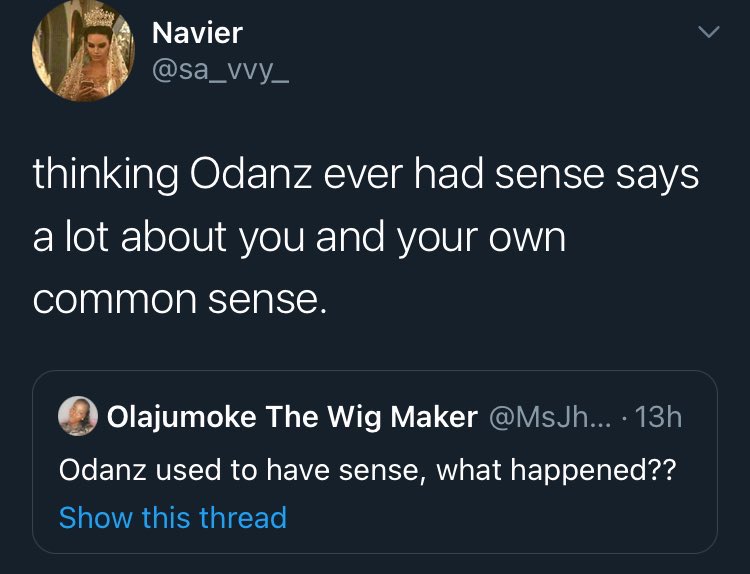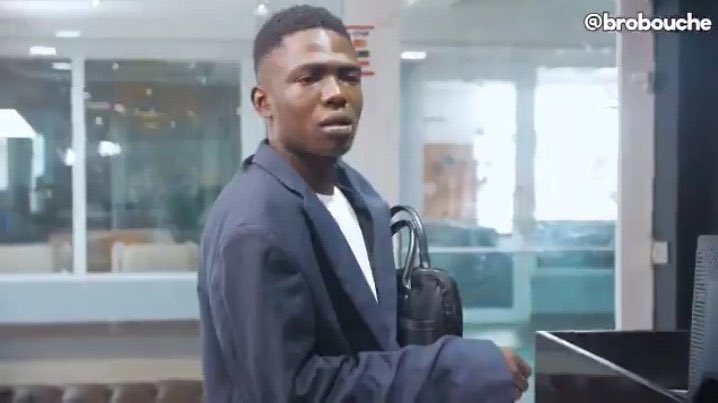 9.
Shepeteri Twitter dodo don burn!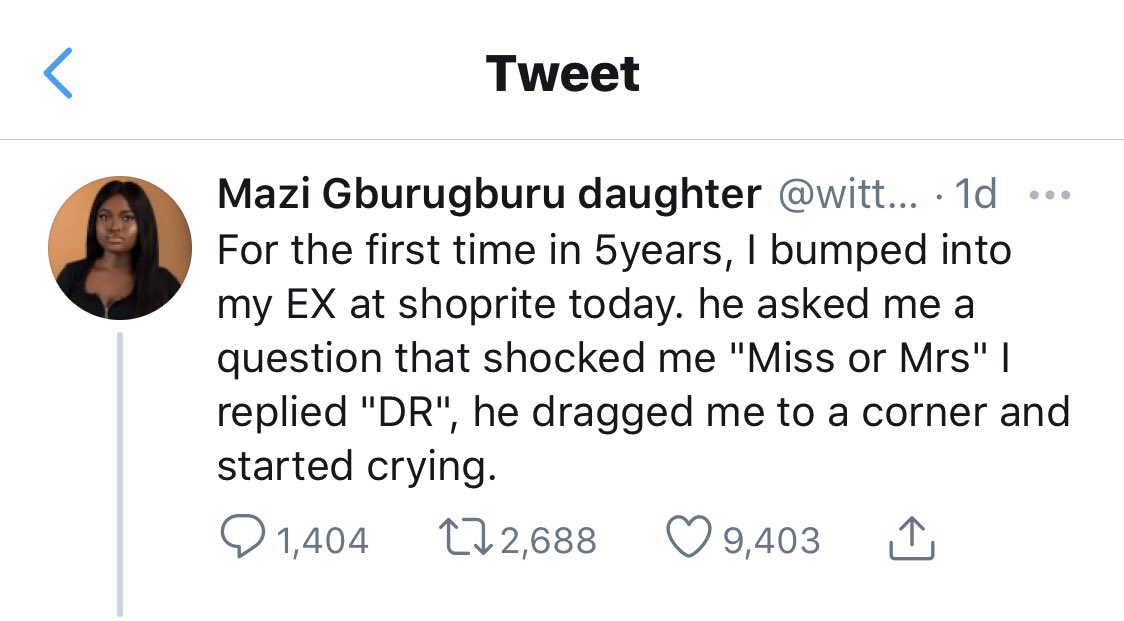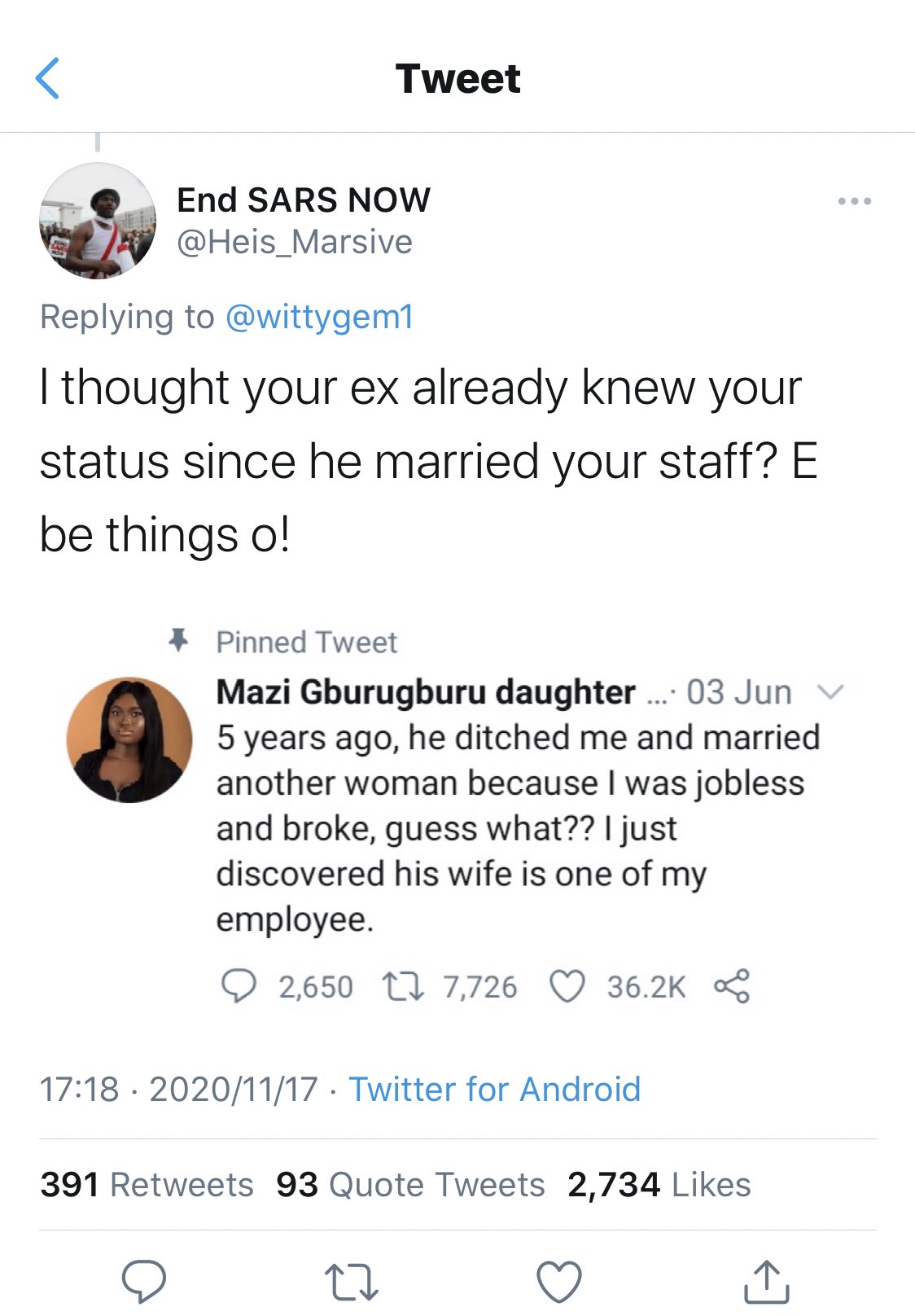 10.
Problem…!!!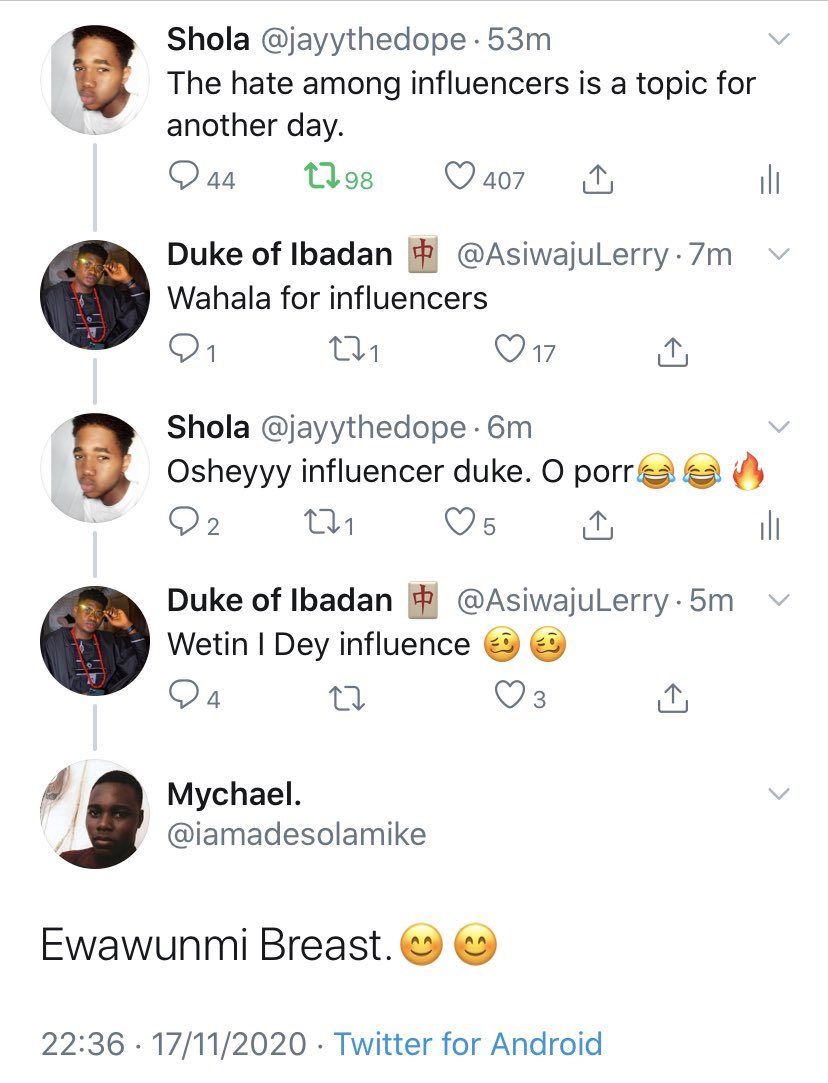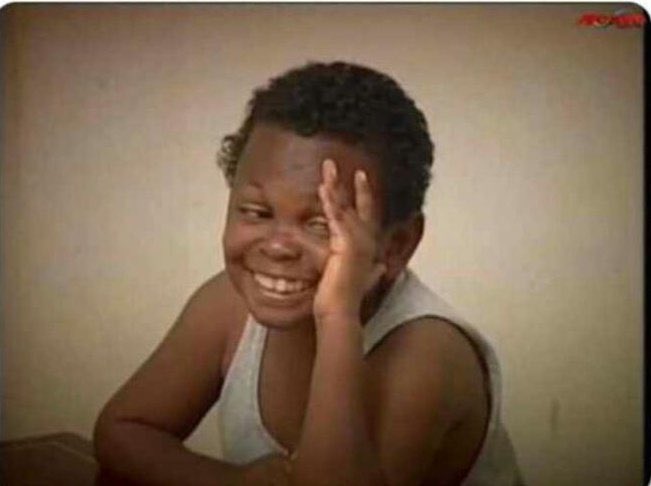 11.
Wahala ear and dear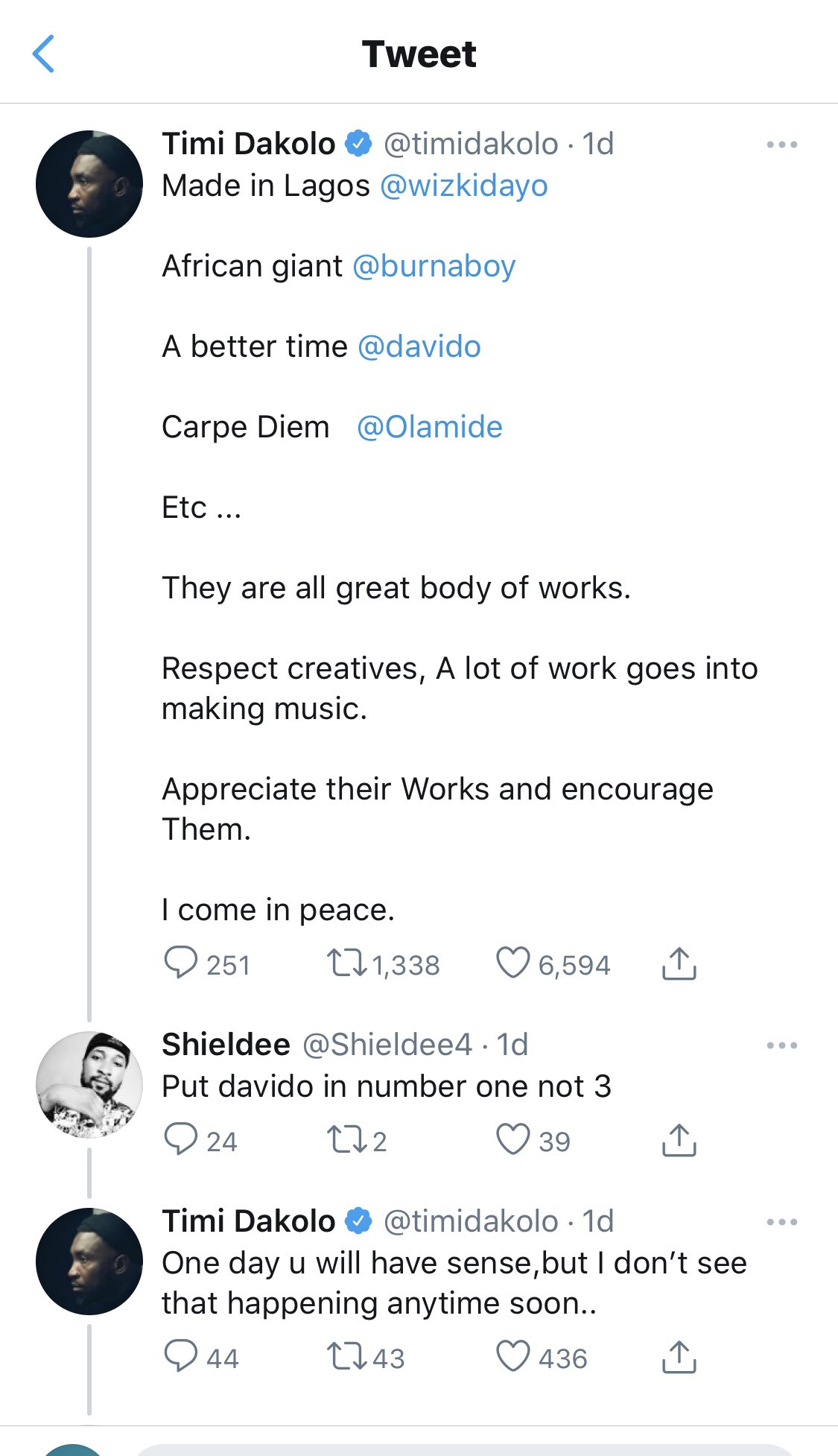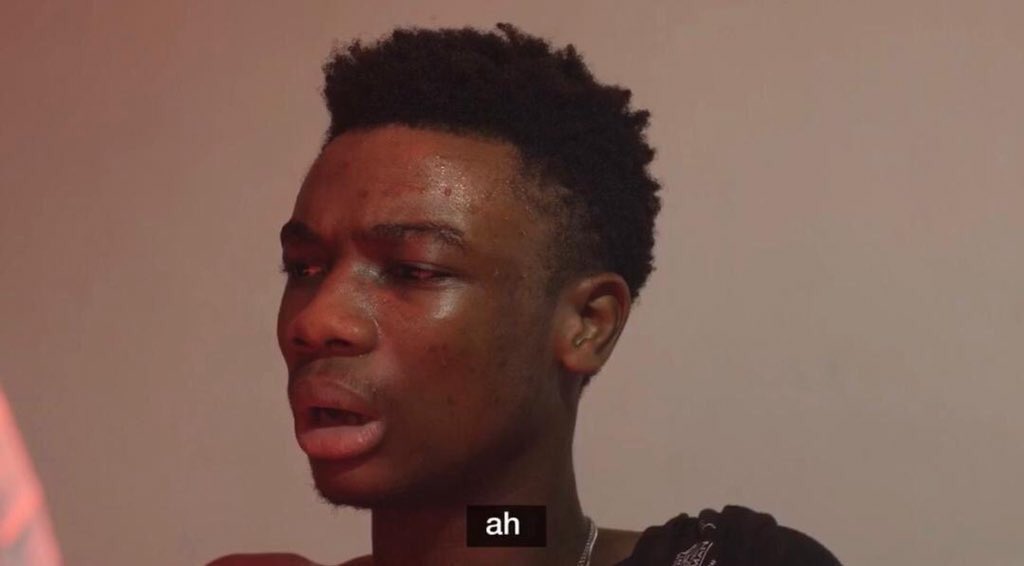 12.
CEO Chicken and Chips twitter(PapayaEx) said she prefers having sugar daddies to under 30 guys who can only afford 9k for her hair.
December don near.
Some of us are hustling for Christmas cloth, some are hustling for Bone straight.
Respect every hustle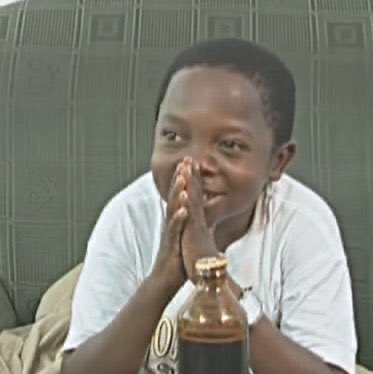 13.
As a Nigerian ,It's fine to have anger issues.
-Shank 2020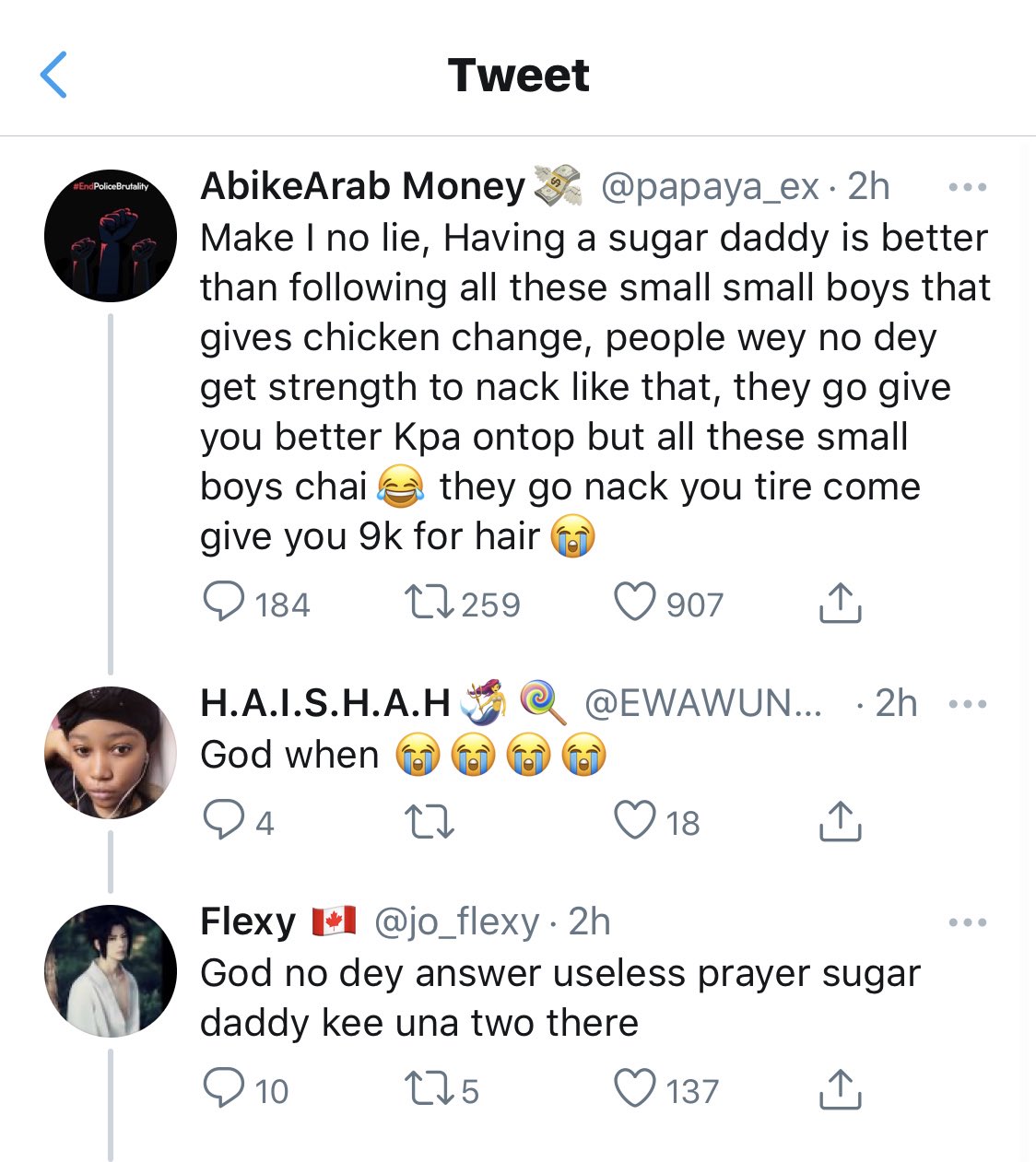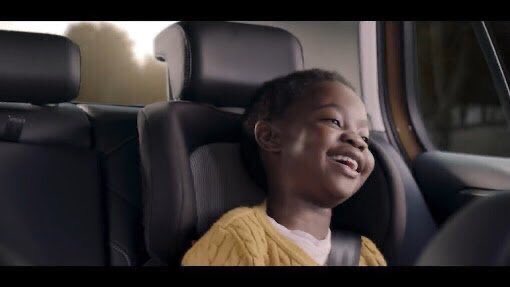 14.
Omooo!!!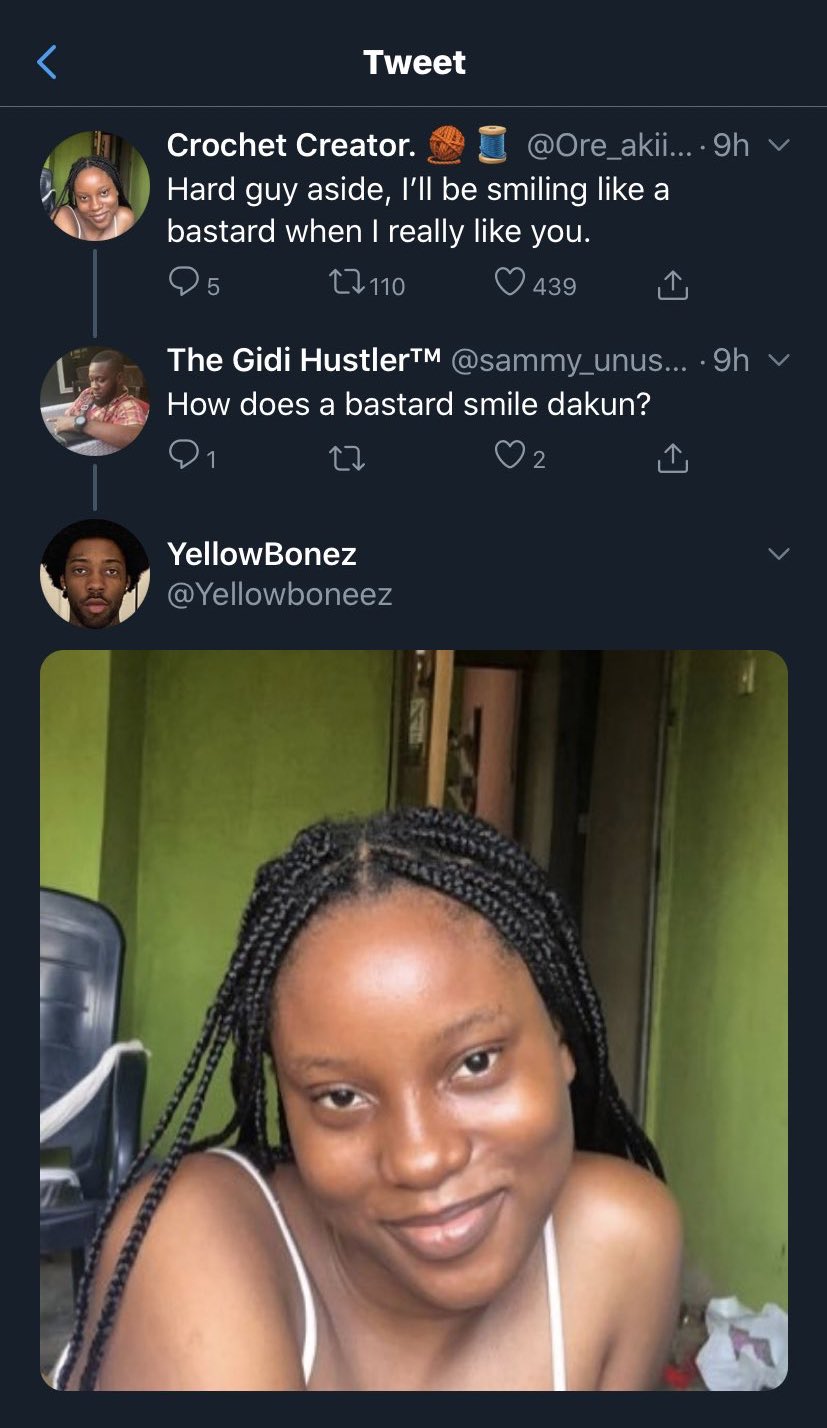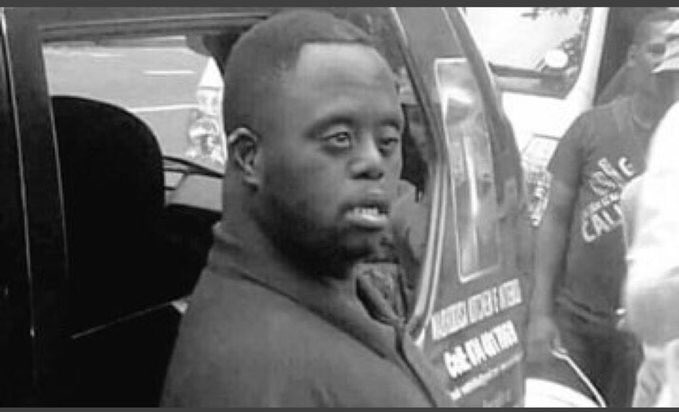 I come in peace but I'll be here for the Violence … follow me on twitter Alhaji Beardless Smallie @SMiTHiE___
Check our site daily for more entertaining contents kindly also follow us on twitter on Click to follow 3rdHubEnt